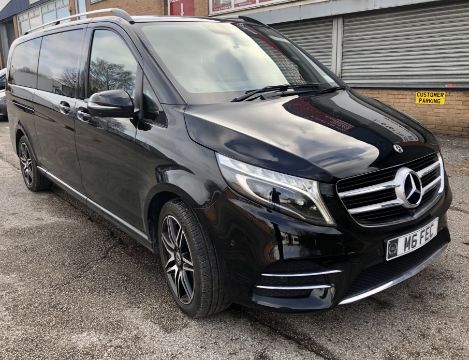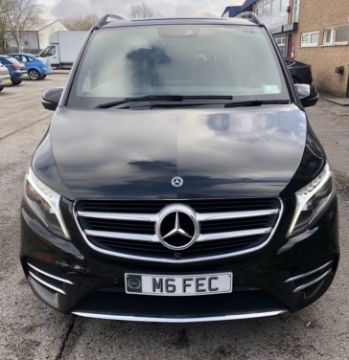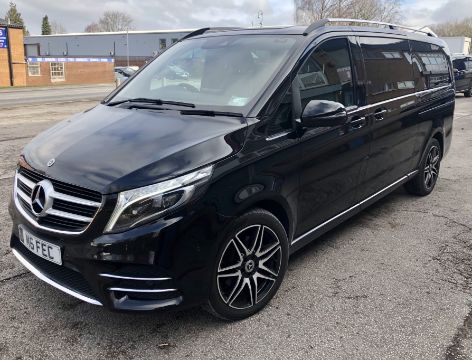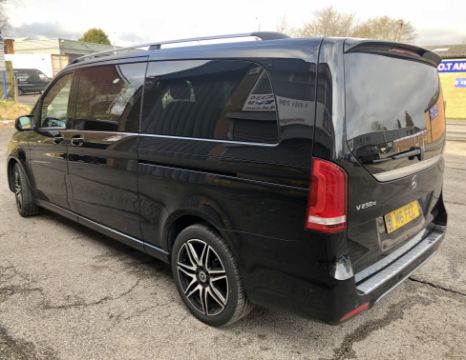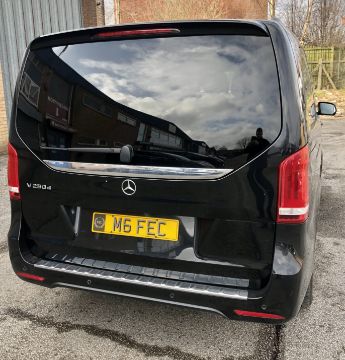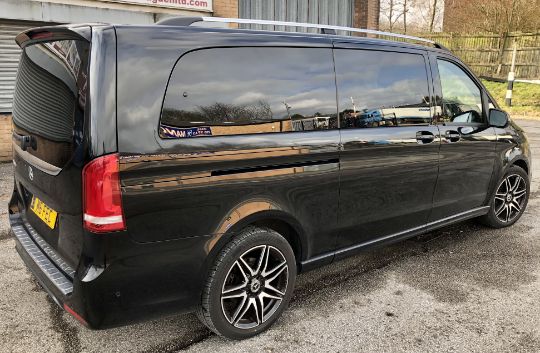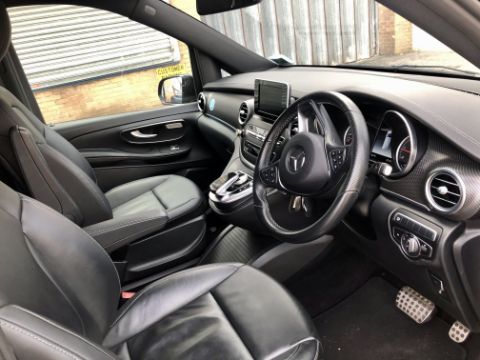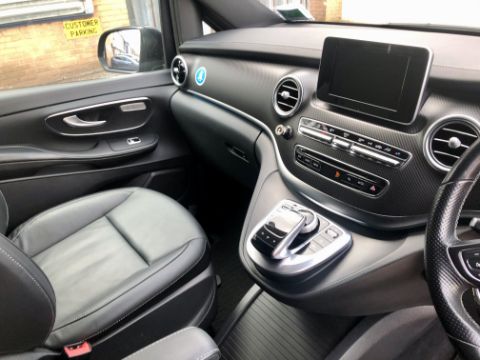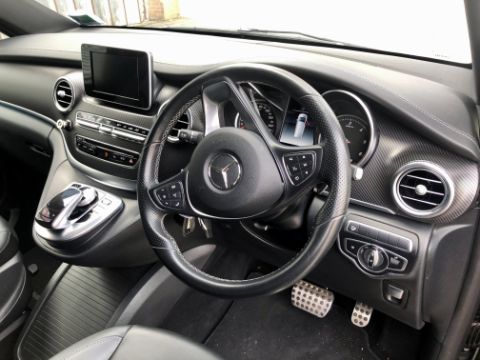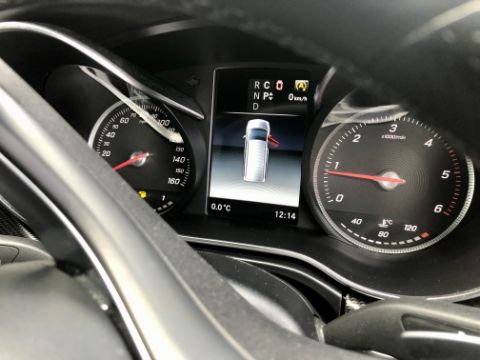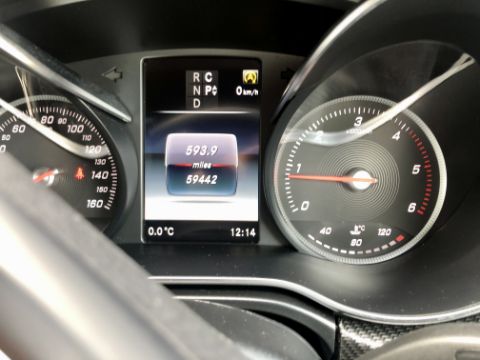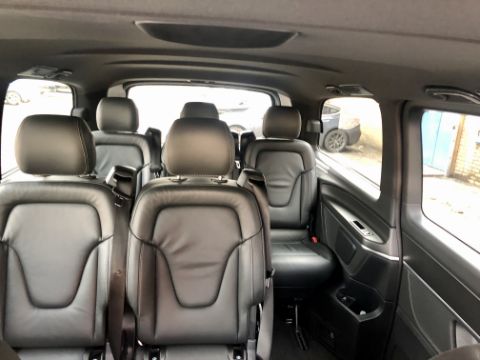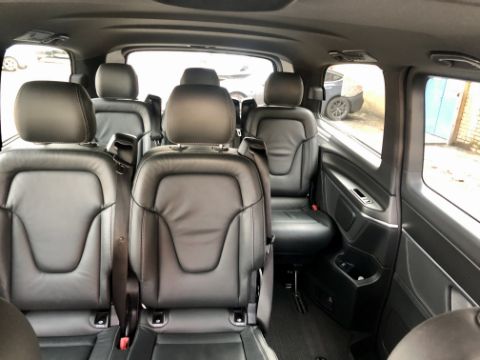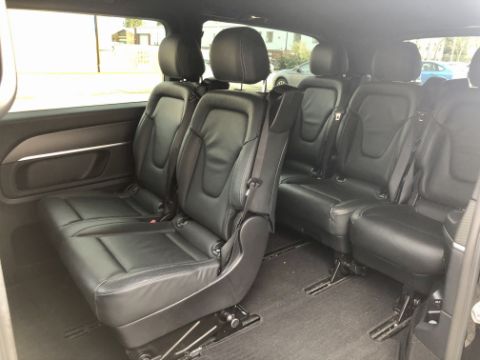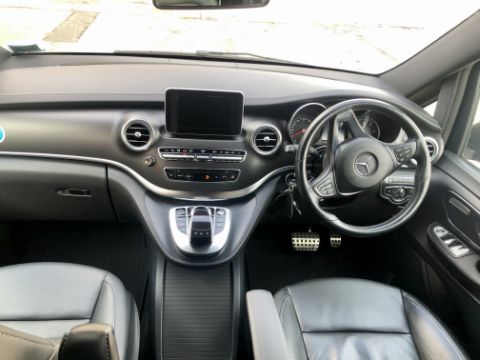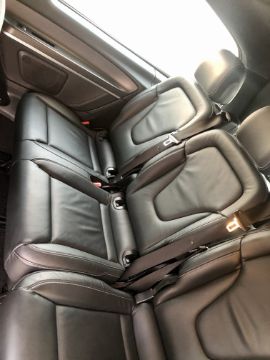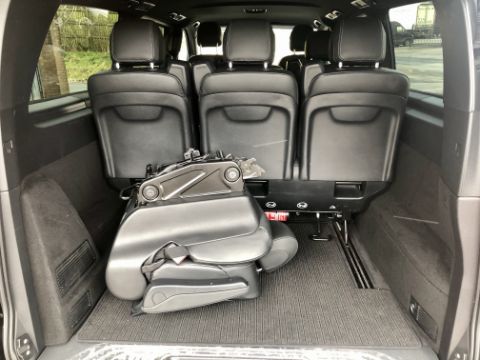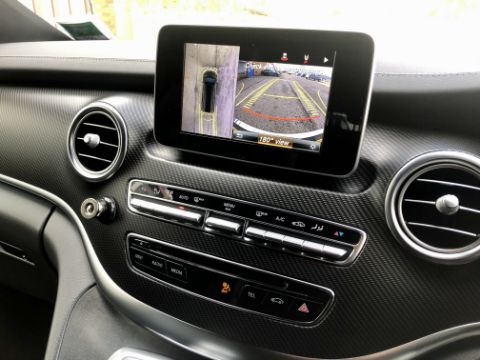 Click on the image to see full size
Use mouse wheel or two fingers to zoom in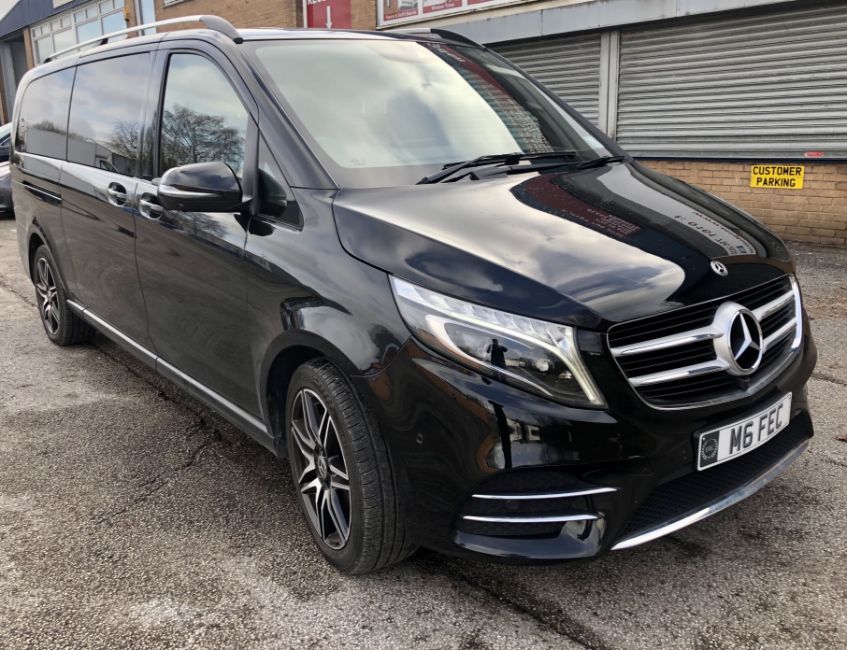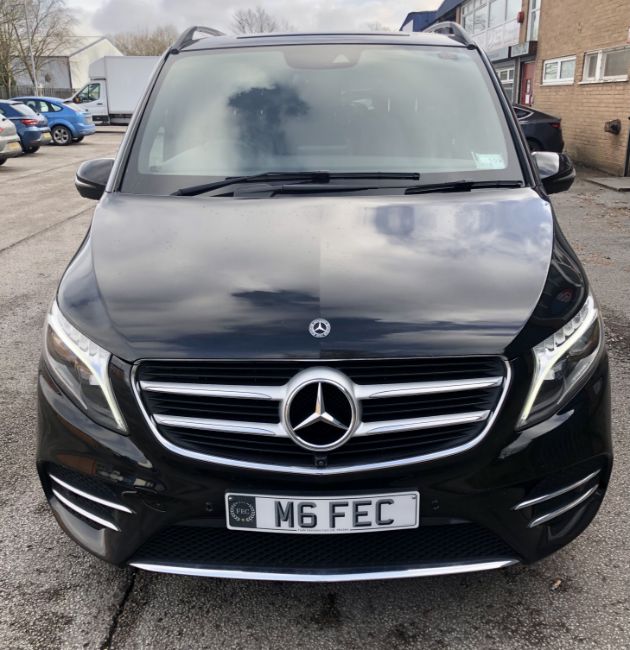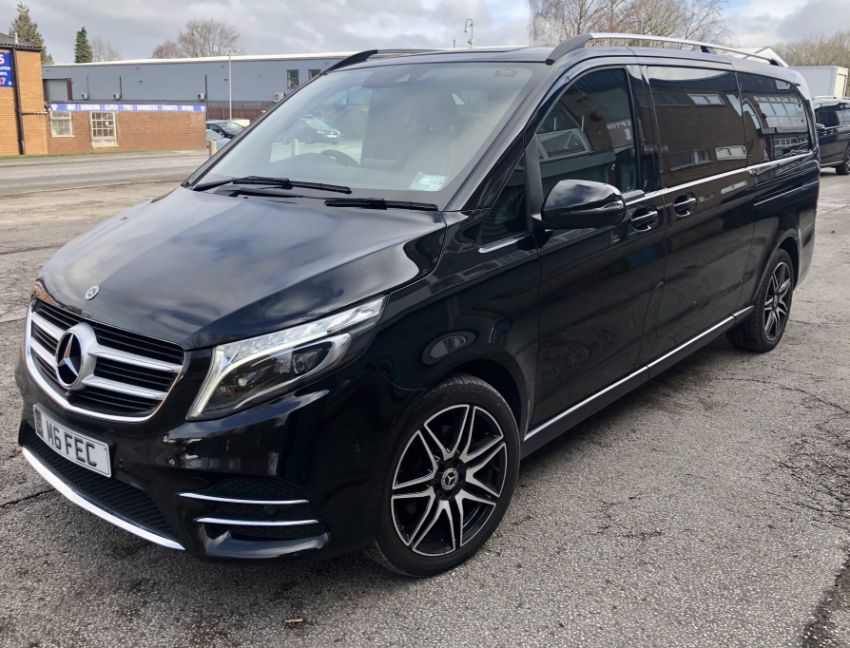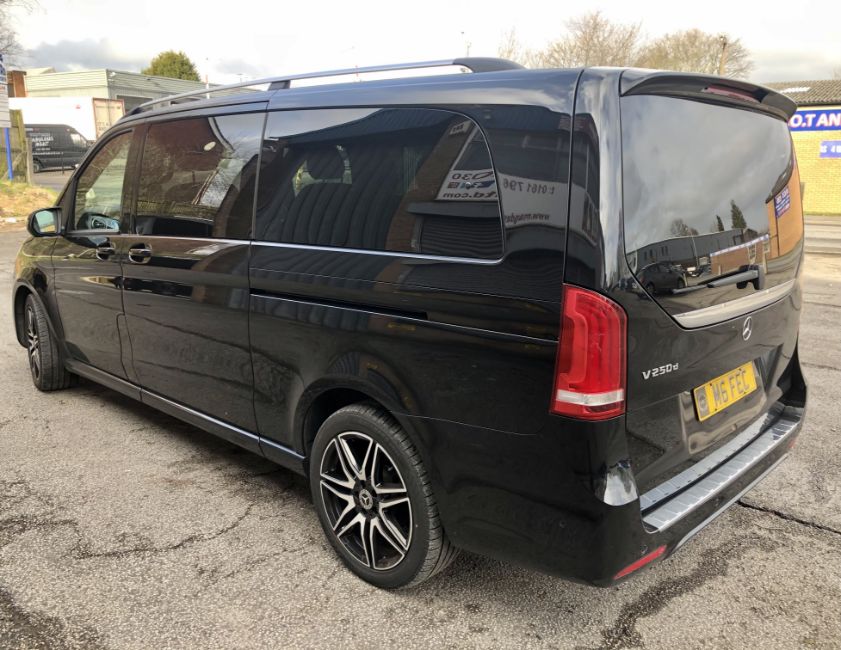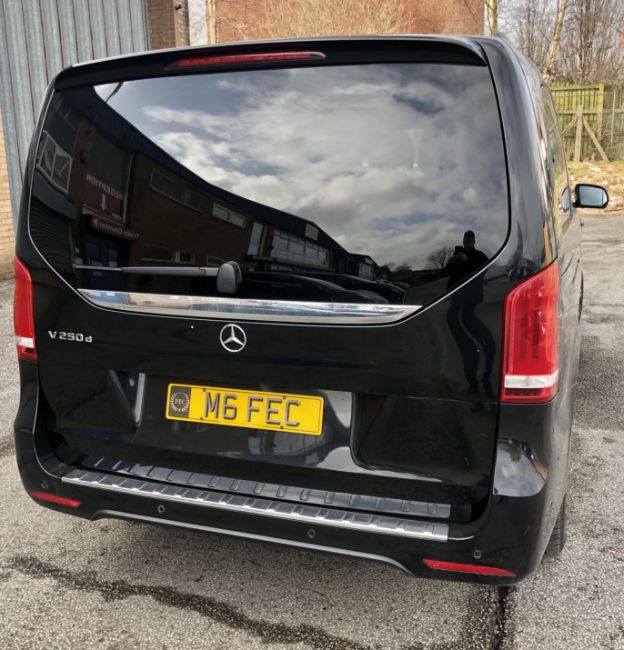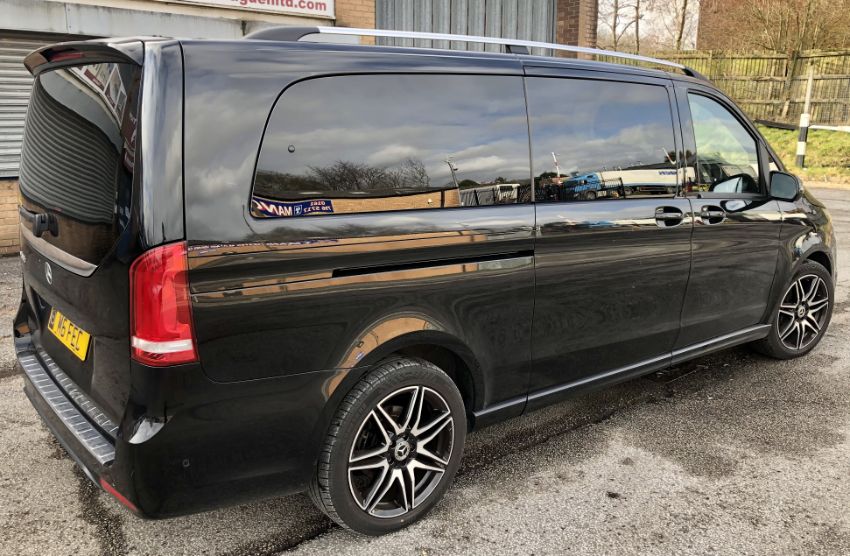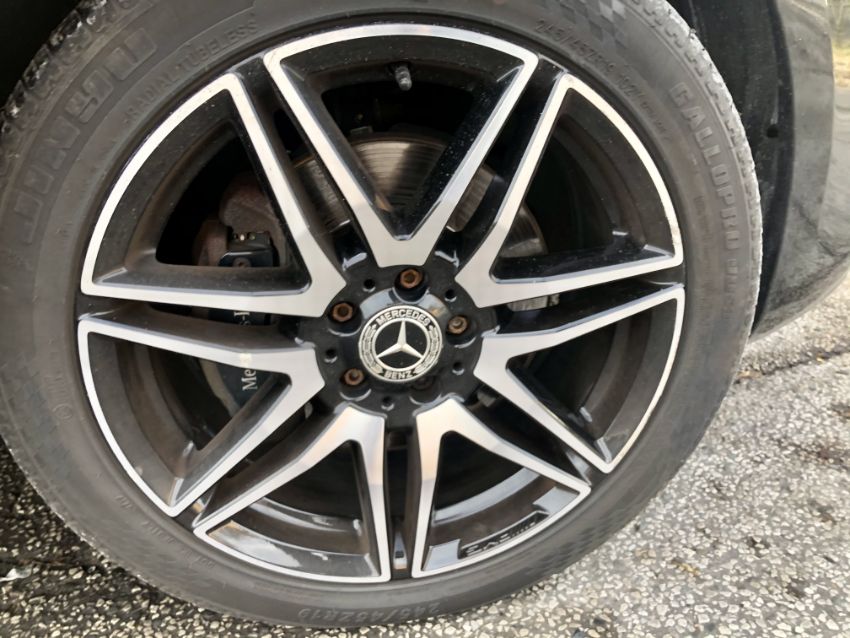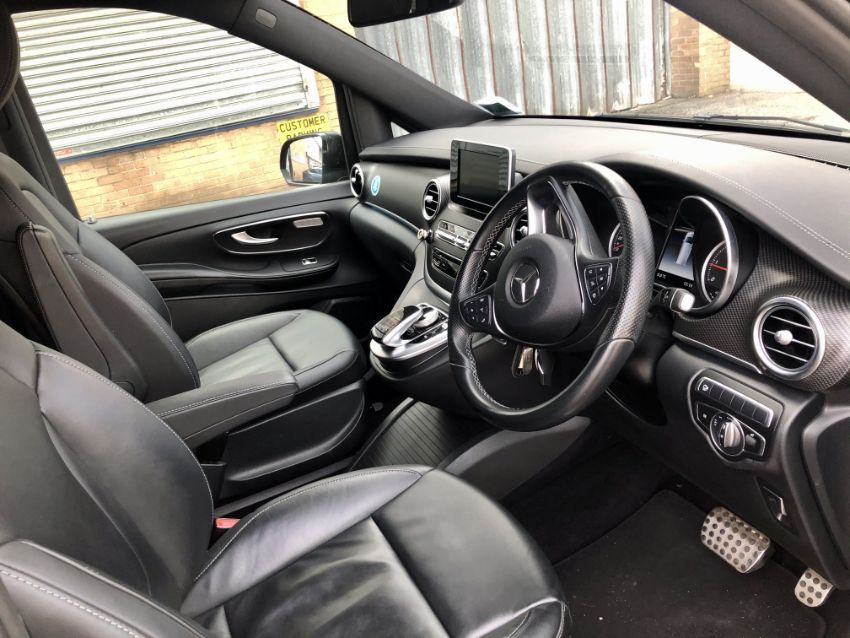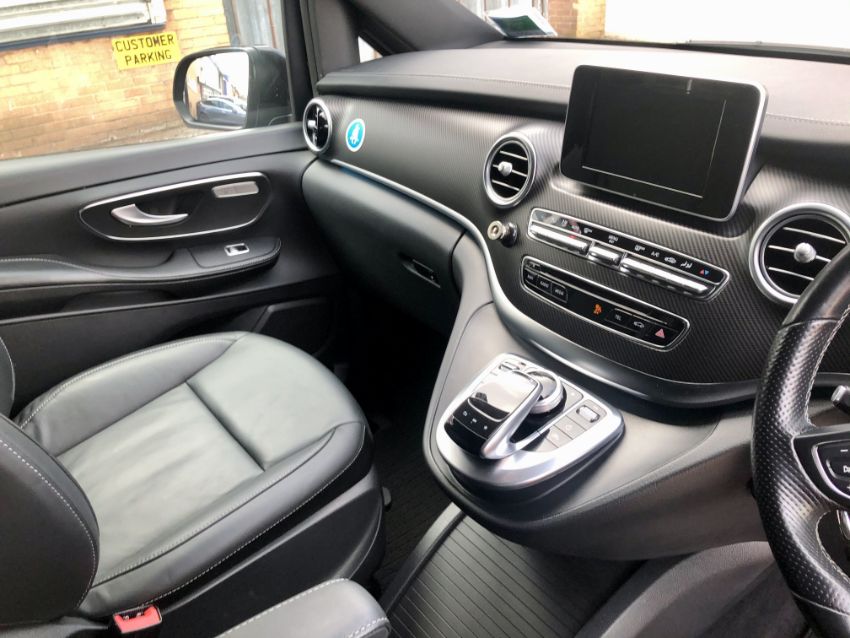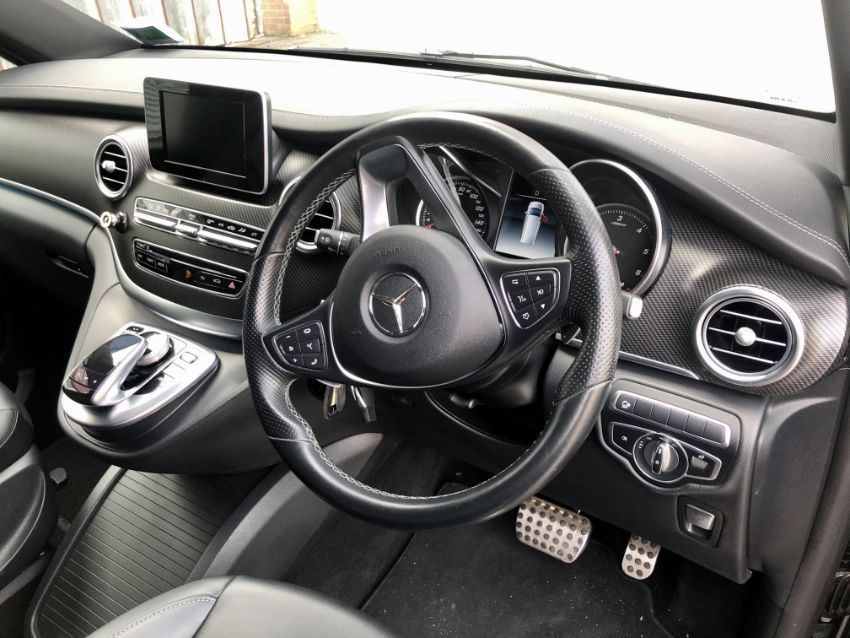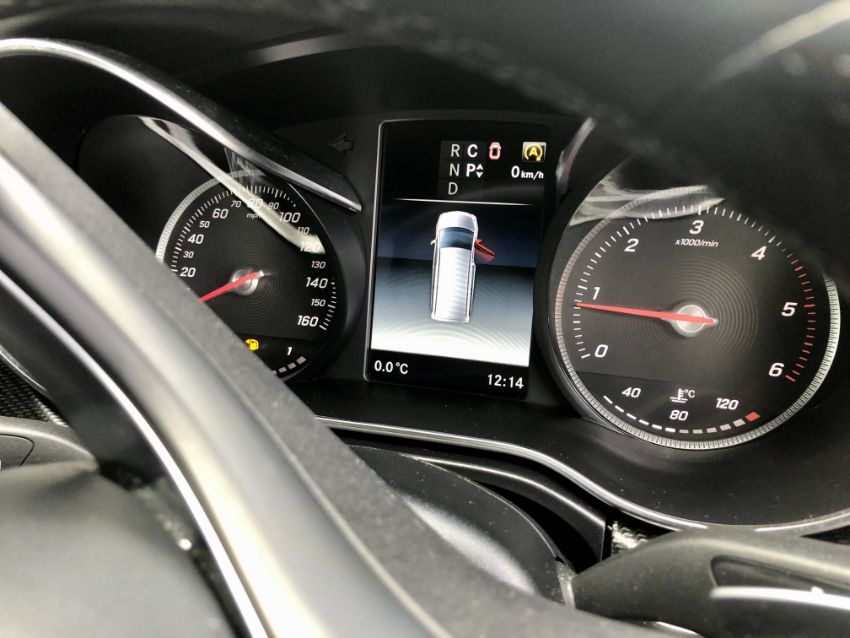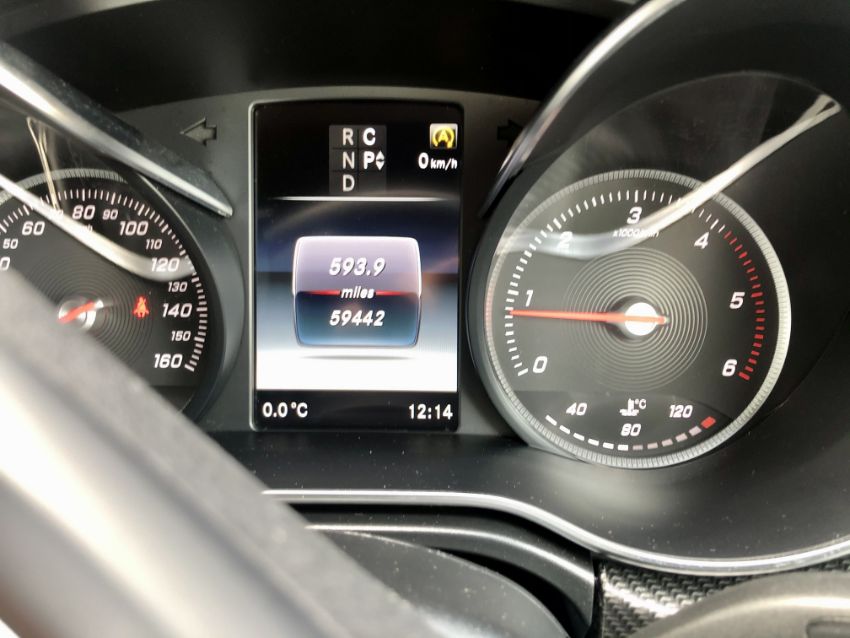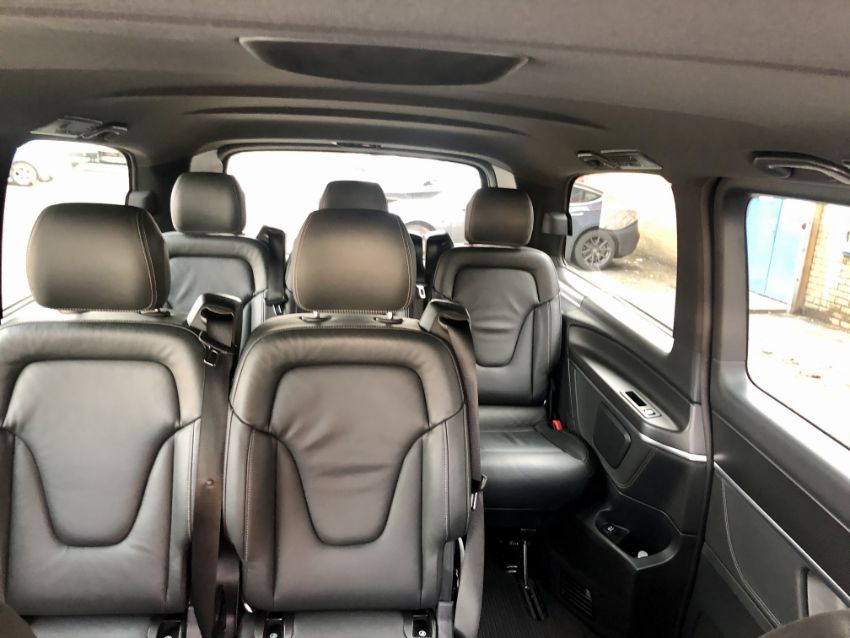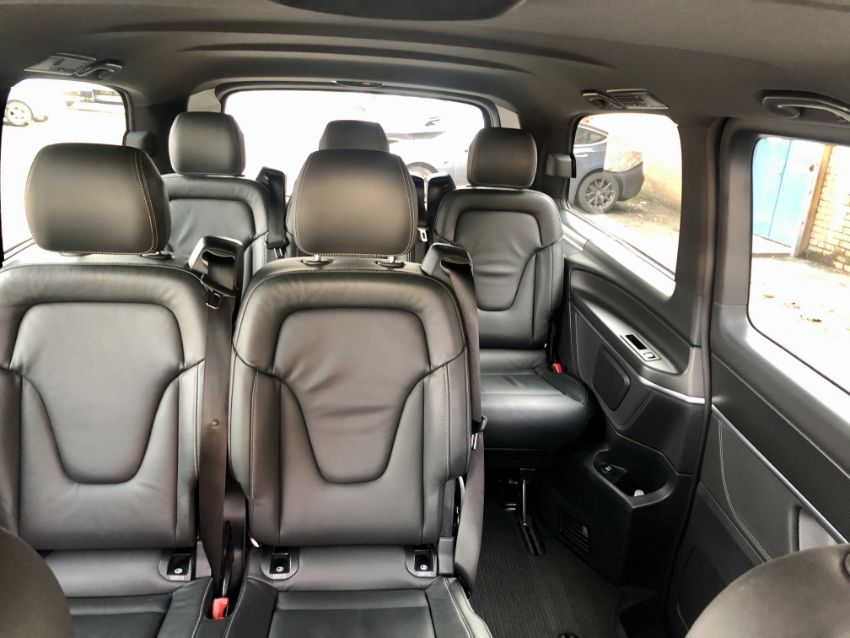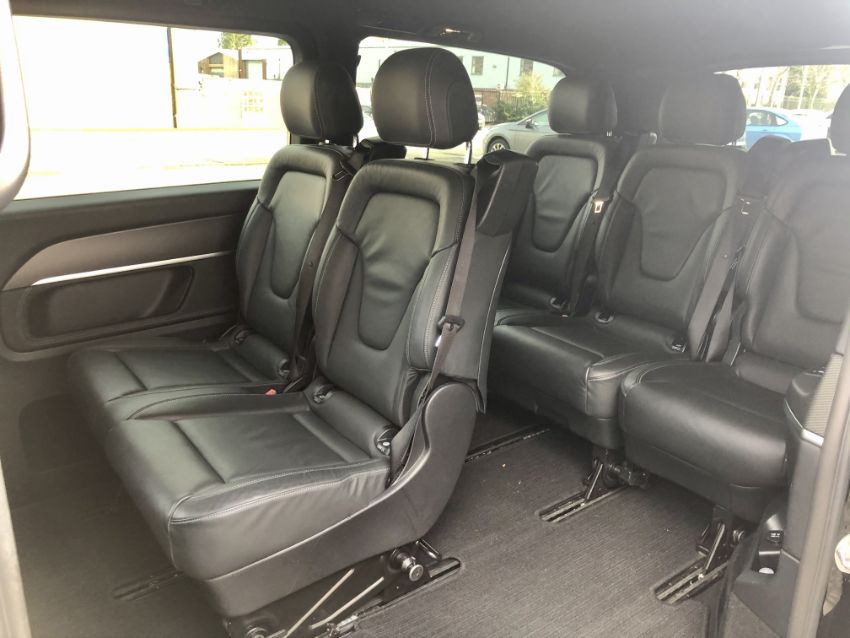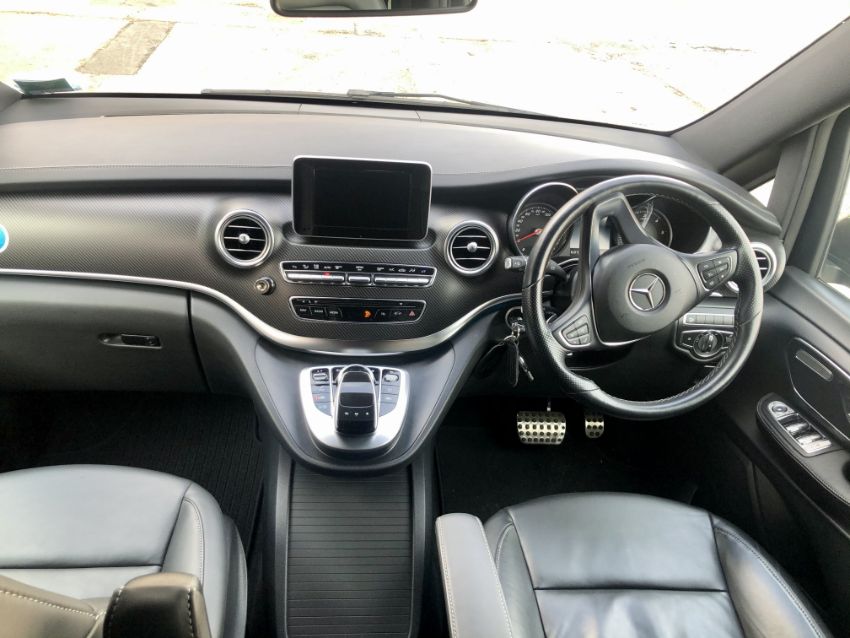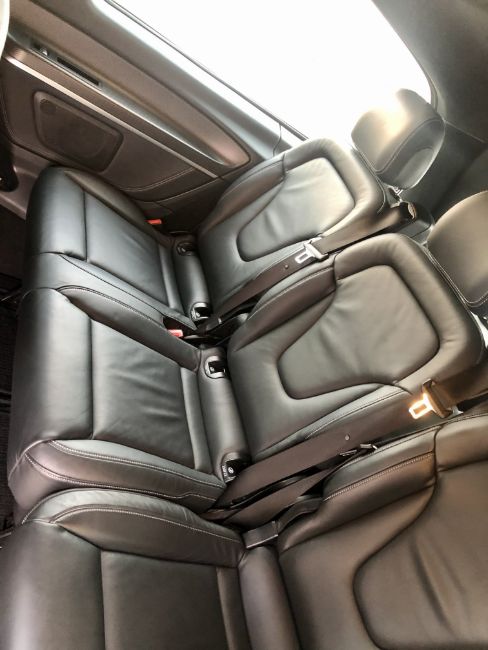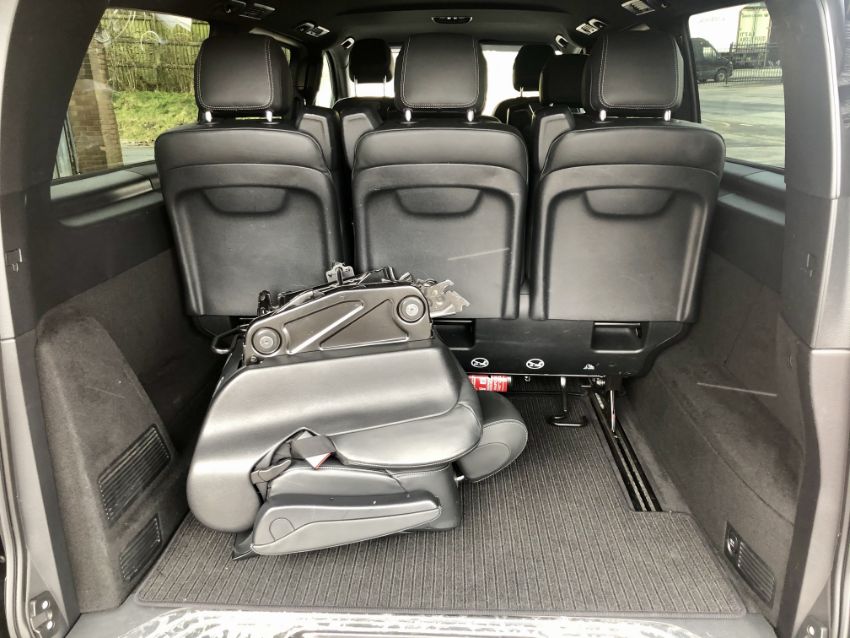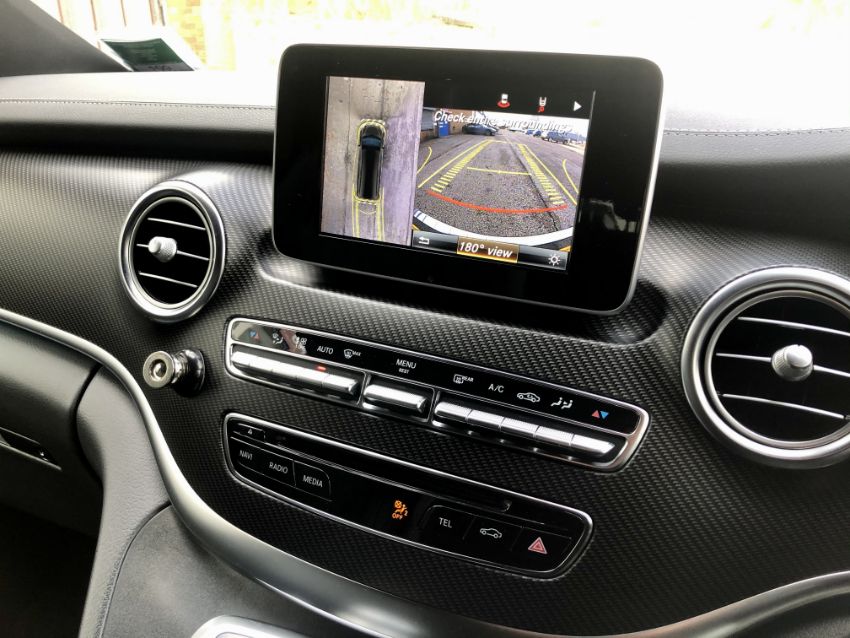 Please confirm purchase
You are about to buy this lot for
0
GBP
Bids do not include VAT, buyer's premium or delivery.
Clicking the confirm button is legally binding obligation to buy and pay for the lot should your bid be successful.
Proceed With Buy It Now?
We have noticed that your maximum bid is higher or equal to the buy it now price for this lot.
Would you like to discard your maximum bid and proceed with the buy it now option?
Timed auction
Lot location
Manchester, Greater Manchester
Mercedes-Benz V250 D AMG Line Minibus
Reg: M6 FEC
Date of 1st Reg: 12/10/2018
Transmission: 7 Speed Auto Diesel
Colour: Black
8 Seater
59,442 Miles
2 x Sets of keys
**ZERO VAT ON HAMMER**
Service history from June 2019 to Sept 2020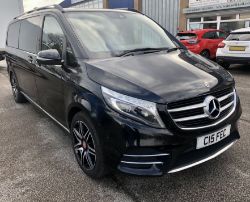 Venue address
WORTH House, Unit 32, Stanley Road
Whitefield
Manchester, Greater Manchester
M45 8QX
United Kingdom
JPS Chartered Surveyors – Auction collections from WORTH House
COVID–19 UPDATES
In compliance with Government advice in relation to COVID-19, we have adapted our collection procedure to ensure the safety of our staff and customers.
Collection periods are stated on every auction and will be repeated on emails with buyer's invoices after the sale ends. You must collect or agree with us any alternative arrangement before the stated collection deadline ends; if you do not, you will be charged storage costs.
When attending at our site:
Anyone advised to self-isolate, please do not attend any of our sites.
Anyone with even a mild cough or low-grade fever (37.3 C or more) please do not attend any of our sites.
We cannot permit entry to our site, even toilets, please forgive us, we need to ensure the integrity of our site to keep our staff and customers safe.
If we notice any visitors with a persistent cough, we must insist on you leaving the site and car park.
Please do not be offended if we do not shake hands or be as friendly or talkative as we would wish to be, it is for all our protection. The advice is to limit proximity to others by at least 2 meters.
CASH IS NOT ACCEPTED, please make payment before you arrive using the links to online payment or directly into our client account.
The suitable collection types are listed on each lot, based on weight, volume, suitability and a bit of common sense.
Items NOT suitable for shipping are:
Glass and/or mirrors
Liquids
Items more than 1 metre in length
Items over 30kg in weight
The collection types are:
1. Collection in person from WORTH House www.ClickAndCollect.auction
STRICTLY COLLECTION BY APPOINTMENT
The time period for collection is clearly stated on each auction in the further information link. If you are not able to comply with the timescales, then DO NOT BID.
Collections will commence from the morning following an auction, to allow us time to prepare and minimise the time customers must wait to Click and Collect
a) Visit ClickAndCollect.auction to book a click and collect slot, call us on 0161 767 8001 or reply to the Winning Bidder email with any queries. Bookings will be allocated on a first come, first served basis.
b) When you attend at our warehouse please call us on 0161 767 8001, STAY IN YOUR VEHICLE.
c) We will take a note of your phone number then you will be added to a queue, if necessary, priority will be to those who are on time for their appointments. If you are early or late, we will try and get to you as soon as possible.
d) If you do not have an appointment, you will not be able to collect your lots.
e) We will bring lots to the loading bay or to your vehicle whilst you wait in your vehicle.
f) Once all lots are together, we will call you to let you know the lots are ready.
g) Please check your lots before you leave, once you have left the car park, we are unable to then discuss or agree any queries that could result in a refund.
2. Palletised
If you need, we will palletise your Lots (where possible). We will shrink wrap, band or both as needed. We charge £12 including per pallet and a standard rate of £2.50 per lot, unless specifically stated otherwise on each lot listing.
3. Delivery/Packaging
Where offered on a lot, we can ship for £12.60 including VAT to UK mainland. There is an additional £2.50 plus VAT per lot charge for packaging.
4. Collection by your courier
We charge a nominal fee of £2.50 per lot for packaging, unless specifically stated otherwise on each lot listing. If a lot is already boxed and just needs the consignment note printing, then we will not charge.
5. Collection Only
Some lots are available for collection only. This may be because they require disconnection, are too big or heavy for palletised transport, too fragile or just not appropriate.
We will clearly state on a lot if it is for COLLECTION ONLY. Whilst we will assist if we can, you must ensure you are able to act with regard to Health & Safety considerations.
6 Specialist Collections
There are some Lots which require specialised transport, e.g. low loaders, flatbeds with hi-ab crane, boats, temperature controlled, etc.
They will be marked as COLLECTION ONLY lots. You will be required to comply with any H&S requirements.
Thank you for your cooperation.
Full details available HERE
SELLER: JPS (Surveyors) Limited t/a JPS Chartered Surveyors are Auctioneers acting on the instructions of retained clients
LOCATION: WORTH House, 32 Stanley Road, Whitefield, Manchester M45 8QX
VIEWING: Due to COVID-19 restrictions the viewing of lots will only be avaliable by appointment only. Please contact our office to make an appointment.

BIDDING: Auction ends from 1.00pm Friday 19 February 2021
PAYMENT DEADLINE: Full and cleared payment is due by 16.00 Monday, 22 February 2021
CLEARANCE: After final lot has ended between 09.30 and 16.30 and no later than Wednesday 24 February 2021 BY APPOINTMENT ONLY. Book appointment via the CLICK AND COLLECT facility.
Please ensure you have read the further details below and our full terms and conditions of the sale by downloading the auction catalogue or by clicking on the auctioneer`s terms link on the sale page.
Contact Details: Phone: +44 (0) 161 767 8001 - Email: ASSETtrail@jpssurveyors.co.uk
VIEWING
Viewing on this auction is restricted due to COVID-19. Please reference the lots description and photos, if further information is required please contact our office.
PAYMENT TERMS
Lots purchased may only be removed upon receipt by the Auctioneer of CLEARED FUNDS by the method detailed below.
Debit/Credit card payments are accepted at no extra cost through the Bidspotter platform. Card payments cannot be taken over the telephone.
Direct Bank Transfer: Please mark your payment with your invoice number for reference purposes.
Cash: We do not accept cash payments
Where payment is not received by the stated payment deadline, JPS Chartered Surveyors reserve the right to charge the payment card registered with Bidspotter for the full amount outstanding, including card transaction fees where applicable, or cancel the sale.
COLLECTION
Due to COVID-19 collections are to be conducted during booked time slots to help adhere to social distancing. Please do not arrive at any other time that your allocated slot; if you are early, we ask that you wait in your vehicle for your own safety and the safety of others. Once you arrive please call the phone number printed on the office window and one of our team will bring your items to you. Please maintain social distancing at all times.
REGISTRATION
All potential bidders will be required to initially register on www.Bidspotter.co.uk and then on each sale. To bid in an individual auction, bidders should click on the auction they wish to register for. On the right hand side under the heading "my Bid Spotter.co.uk" there are a number of options where bidders can sign up for the auction, read the auctioneers terms and conditions or contact BidSpotter's live auction support team.
If signing up for an auction, bidders will be asked to input their credit card details, billing information and confirm that they have read and accept the auctioneer's terms and conditions. The Auctioneer and its agents will verify the details provided by prospective bidders. The credit card billing address must match the registration details for a bidder to be approved.
The Auctioneers reserve the right to refuse any person from bidding on the auction.
CONDITIONS OF SALE
The ASSETtrail @ JPS Chartered Surveyors General Conditions and the Special Conditions apply to the Sale.
All Bidders must read and understand BidSpotter's terms and conditions of registration at www.bidspotter.co.uk. Bidders are deemed to have read and understood these all of these conditions prior to bidding.
The ASSETtrail @ JPS Chartered Surveyors General Conditions and the Special Conditions apply to the Sale.
· All Bidders must read and understand Bidspotter's terms and conditions of registration at www.bidspotter.co.uk. Bidders are deemed to have read and understood these all of these conditions prior to bidding.
BUYERS PREMIUM
The purchaser will pay a buyer's premium of 10% Plus VAT which will be charged on all lots in addition to the final bid price. The premium is not negotiable and is payable by all buyers.
VALUE ADDED TAX
Purchasers will be charged Value Added Tax on all lots where applicable, at the current rates. Value Added Tax will be exclusive of the final winning bid and will be added after the auction close.
All overseas buyers (EU and non EU) will be charged VAT at the current rate on each Lot purchased. This will be refunded to the overseas Buyer as soon as the Seller receives a copy of the bill lading as proof of export, providing this documentation is received within 3 months of the sale date and notification of the intended export is received within 3 days of the sale.